Dear friends of decent pop tunes!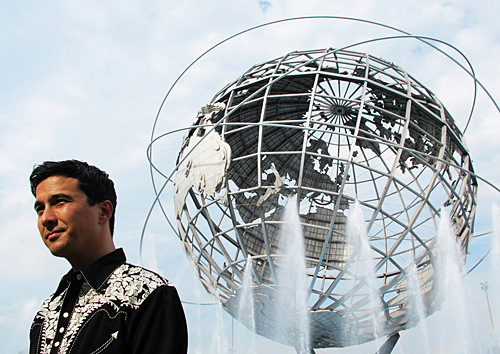 Welcome to the freshly renovated SPACE KELLY website in the year 2012. It's been a while – SPACE KELLY's last CD ("My Favourite Songbook Vol. 2") is already 4 years old. His last album with German lyrics, "3 Ecken 1 Elfer" was released ages ago. In 2003, almost 9 years ago to be accurate!
Despite the lasting success with his side project Torpedo Boyz he is back with some brand new material! The new single and the new 10-track album will be released in spring 2012! "Einen Augenblick", the opening track of the new album "Bist Du dabei?" (release date: April 23rd) will be put out as a German radio single in March. Flake Records from Osaka will release the album in Japan on April 18th. Further news can be found under News, where you can find updates and news about forthcoming releases and live shows.
Have a listen to the new Space Kelly single "Einen Augenblick":